A good facial can help anyone look and feel more beautiful, which is why Albright Plastic Surgery is pleased to offer The Woodlands, TX patients the revolutionary HydraFacial. This is a comprehensive system that assists in providing medical-grade facials to improve the tone and health of your skin by customizing your treatment. Whether you are concerned about signs of aging, clogged pores, rough skin texture, or dry spots, plastic surgeon Dr. S. Benjamin Albright and his team will assess your skin and determine the best HydraFacial treatment plan based on your skin type. Schedule an appointment to learn more about the HydraFacial system and additional procedures we provide to help you achieve your best possible complexion.
Reviews
"Plastic surgery is not just medicine, it is an art form. It is difficult to know when choosing a plastic surgeon whether, in addition to the requisite medical knowledge, they have the the artistic vision and the skill to translate that vision into beautiful results. Dr. Albright is the full package -- top notch training and education, coupled with artistic vision and technical skill.And, unlike so many surgeons, Dr. Albright has an excellent way with patients. I never felt rushed or pressured by him or his staff. I felt like we were all on a team and they made sure I had all the information I needed to make informed decisions along the way. My questions were always welcomed and I felt comfortable with the care plan I chose. Dr. Albright's staff is top notch. His offices are new and sparkling clean. And, he uses state of the art technology to deliver the best results. If you want the best plastic surgeon in Houston, look no further than Dr. Albright."
- E. /
Healthgrades /
Jun 29, 2020
"I would highly recommend Dr Albright. His bed side manner and integrity made my reconstructive process a smooth one. He walked me through everything paying close attention to every detail. His nurses and staff are kind and were always there to answer any questions that I had. Thank you Dr Albright and staff for everything you truly are one of a kind."
- A.W. /
Google /
Aug 05, 2020
"Dr. Albright is wonderful!!! I had my mastectomy and expander placed on the same day. When my bandages was removed I was in Aww! He's work is incredible. I've have never been happier and I'm Just getting started. His entire team is awesome as well. Very professional, clean and sterile environment. If you are looking for someone that is meticulous, cutting edge technology, caring, and excellent at what they do, Dr. Albright is your plastic surgeon!"
- A.S. /
Google /
Jun 25, 2020
"I had gone through one surgery before seeing Dr. Steven Albright and it was devastating to me, It looked terrible. I had gone to Dr. Albright and was advised to have a diep flap that Dr. Albright preformed on me which was a 10 hour surgery. After one month of healing, you ought to see how beautiful it looks. Anyone else out there that has had breast cancer and needing a great reconstruction surgeon, I would definitely recommend you to go and see Dr. Steven Albright."
- C. /
Google /
Jan 18, 2021
"From my first consultation to my follow up and post-surgical appointments, Dr. Albright and his staff couldn't have been more helpful in making sure my all of my questions and concerns were addressed. All the steps involved in the surgery and after the surgery were explained step by step and all questions were answered clearly and honestly. I knew exactly what to expect after my breast surgery and the follow up care was exceptional! I am now over 1 year out from my surgery and I love the way my breasts look and I feel less pain in my shoulders and back. I am more confident in my appearance now more than ever before. I wish I had done this surgery sooner. I completely trust Dr. Albright and now see him for all my aesthetic needs including Botox, Dysport and Fillers. He always makes me look natural and refreshed vs. "overdone". I have referred several people in Houston to Dr. Albright for plastic surgery and they love him as much as I do!"
- T.S. /
Google /
Jan 08, 2021
Previous
Next
The HydraFacial system is designed to be safe and effective for men and women of all ages and skin types. The procedure will be customized to meet your specific needs. Skin concerns that may be addressed by a HydraFacial include:
Brown or sun spots
Chronic or infrequent outbreaks of acne
Decreased skin elasticity or firmness
Fine lines and wrinkles
Large or congested pores
Oily skin
Rough skin texture
Uneven or dull skin tone
HydraFacials can be performed in our office in about 30 minutes. The procedure will begin with a thorough consultation to determine the best approach to the facial. Once your plan is complete, you can relax in one of our treatment rooms as your procedure begins. HydraFacials include six main steps: cleansing, exfoliation, pore extraction, hydration, adding nourishment, and protection. These steps are customized to your skin's needs with the appropriate cleansers, level of exfoliation, moisturizers, serums, and other products. A HydraFacial can be further customized with another complementary facial treatment available at our office.
If needed, you will be able to reapply makeup following your HydraFacial to cover any redness before you return to your daily routine. You will likely see noticeable skin improvements shortly following your procedure, with full results in a few days. For maintenance of your newly improved skin tone, Dr. Albright recommends getting these treatments in monthly intervals. During your consultation, we can help you schedule future treatments and discuss creating a home skincare routine to keep your complexion healthy in between HydraFacial treatments.
frequently asked questions
How frequently do I need a facial?
Our team will create a treatment plan during your consultation depending on the current state of your complexion as well as your skin care needs. HydraFacials are safe to be performed as often as you would like. Patients often schedule their HydraFacials a few months apart with traditional facials scheduled in between.
What type of results can I expect?
HydraFacials clean out the pores on a deeper level than a traditional facial. This deep cleansing and highly detailed treatment provide a soft, bright appearance and radiant skin. Patients who continue to care for their skin between sessions will enjoy the most dramatic results.
Can I combine a HydraFacial with other treatments?
Opting to add additional procedures, such as injectable fillers or wrinkle relaxers, can further amplify your natural beauty and dynamic results. Many of our The Woodlands area patients choose to add Dysport, BOTOX, and/or some of our professional-grade skin care products to their treatment plan.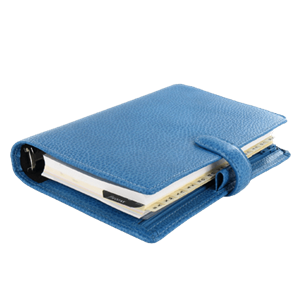 With so many facial treatments and products on the market, it may seem overwhelming to decide which is best for you. The HydraFacial system allows you to control the techniques used in your facial, adding or subtracting as needed to personalize your skin care. At Albright Plastic Surgery, we pride ourselves in providing personalized care to each of our patients. This procedure exemplifies our dedication to that mission. If it's time for your next facial and you want to learn more about the technology of HydraFacials, contact our office in The Woodlands, TX.