Brow lift surgery, also known as a browplasty or forehead lift, is a popular cosmetic procedure that helps create a lifted brow appearance, which offers a more youthful look to the top portion of the face. A drooping brow can sometimes create a tired or angry look. This procedure surgically lifts a sagging brow to create a rejuvenated appearance. Dr. S. Benjamin Albright is a Houston, TX plastic surgeon who has performed brow lift surgery on both women and men to create a younger facial appearance. While a brow lift focuses on the brow itself, it may also have an effect on the upper eyelid, Crow's feet, and areas of the forehead. Wrinkle fillers and relaxers are often used in combination with a brow lift at Albright Plastic Surgery for optimal results, creating a softer and smoother look.
As we age, skin laxity decreases and causes various aspects of the face to begin to sag. This is especially true in the upper face region and typically affects both men and women. When looking in the mirror, do you feel you look tired or angry, or notice frown lines between the brows, or are bothered by a drooping brow? A brow lift at Albright Plastic Surgery may be the right cosmetic treatment for you.
Reviews
"Plastic surgery is not just medicine, it is an art form. It is difficult to know when choosing a plastic surgeon whether, in addition to the requisite medical knowledge, they have the the artistic vision and the skill to translate that vision into beautiful results. Dr. Albright is the full package -- top notch training and education, coupled with artistic vision and technical skill.And, unlike so many surgeons, Dr. Albright has an excellent way with patients. I never felt rushed or pressured by him or his staff. I felt like we were all on a team and they made sure I had all the information I needed to make informed decisions along the way. My questions were always welcomed and I felt comfortable with the care plan I chose. Dr. Albright's staff is top notch. His offices are new and sparkling clean. And, he uses state of the art technology to deliver the best results. If you want the best plastic surgeon in Houston, look no further than Dr. Albright."
- E. /
Healthgrades /
Jun 29, 2020
"I would highly recommend Dr Albright. His bed side manner and integrity made my reconstructive process a smooth one. He walked me through everything paying close attention to every detail. His nurses and staff are kind and were always there to answer any questions that I had. Thank you Dr Albright and staff for everything you truly are one of a kind."
- A.W. /
Google /
Aug 05, 2020
"Dr. Albright is wonderful!!! I had my mastectomy and expander placed on the same day. When my bandages was removed I was in Aww! He's work is incredible. I've have never been happier and I'm Just getting started. His entire team is awesome as well. Very professional, clean and sterile environment. If you are looking for someone that is meticulous, cutting edge technology, caring, and excellent at what they do, Dr. Albright is your plastic surgeon!"
- A.S. /
Google /
Jun 25, 2020
"I had gone through one surgery before seeing Dr. Steven Albright and it was devastating to me, It looked terrible. I had gone to Dr. Albright and was advised to have a diep flap that Dr. Albright preformed on me which was a 10 hour surgery. After one month of healing, you ought to see how beautiful it looks. Anyone else out there that has had breast cancer and needing a great reconstruction surgeon, I would definitely recommend you to go and see Dr. Steven Albright."
- C. /
Google /
Jan 18, 2021
"From my first consultation to my follow up and post-surgical appointments, Dr. Albright and his staff couldn't have been more helpful in making sure my all of my questions and concerns were addressed. All the steps involved in the surgery and after the surgery were explained step by step and all questions were answered clearly and honestly. I knew exactly what to expect after my breast surgery and the follow up care was exceptional! I am now over 1 year out from my surgery and I love the way my breasts look and I feel less pain in my shoulders and back. I am more confident in my appearance now more than ever before. I wish I had done this surgery sooner. I completely trust Dr. Albright and now see him for all my aesthetic needs including Botox, Dysport and Fillers. He always makes me look natural and refreshed vs. "overdone". I have referred several people in Houston to Dr. Albright for plastic surgery and they love him as much as I do!"
- T.S. /
Google /
Jan 08, 2021
Previous
Next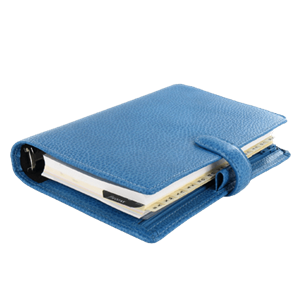 Prior to surgery, anesthesia will be administered. This can be done through general anesthesia or IV sedation depending on the nature of the surgery. The incision technique used during a brow lift is determined based on the severity of sag, whether or not the forehead is affected, and the position of the hairline. There are many approaches to consider:
Traditional Incision
This is the open brow lift incision, this places the incision at the top of the head behind the hairline. This incision not only hides scarring, it provides a certain degree of controlled lifting during the procedure. This type of incision incision works well for those with both a sagging brow and frown lines. This is the preferred method if you are at risk for having a receding hairline.
Trichophytic Incision
This incision is placed right along the hairline. It allows significant lifting of the brow for men and women who have a strong hairline with little risk for recession.
Lateral Brow Lift
Also known as a temporal brow lift, this technique places the incision in the hairline just above the temples. It allows the outer parts of the brow to be lifted and works well for sagging that is present in the outer brows. It also helps to smooth Crow's feet.
Endoscopic Forehead Lift
This is one of the more modern techniques used in brow lift surgery. It places several tiny incisions in the hairline and inserts a tool known as an endoscope, which travels down to the area of the eyebrow to release its attachments. Through the camera of the endoscope, the brow tissue is suspended using stitches to keep the brow in its higher position.
Recovery following brow lift surgery varies, with more post-operative discomfort and swelling occurring with the open approach versus the endoscopic or temporal methods. Overall, there will be slight bruising and swelling in the upper face near the brows and possibly around the eyes. Cold compresses may help to diminish the swelling and Dr. Albright advises patients sleep upright for the first several nights following their surgery. It is important to avoid any movement or activities that may place stress on the face. The average recovery time from this procedure is about 2 – 3 weeks. The outcome can usually be seen immediately, resulting in a rejuvenated appearance that looks softer, more alert, and with a noticeable reduction in fine lines and sagging in the upper face.
Rejuvenate Your Appearance
Don't let your sagging brow to make people think you're mad, sad, tired, or angry — schedule a consultation to learn more about a brow lift with our plastic surgeon at Albright Plastic Surgery in Houston, TX. By lifting your sagging brow, you can rejuvenate your entire appearance, making you look younger and more refreshed. Dr. Albright strives for natural-looking results; your brow lift will leave your friends wondering if you got a haircut or new outfit, not looking like you had surgery.
Related Procedures