Houston, TX plastic surgeon, Dr. S. Benjamin Albright, provides a full variety of facial cosmetic surgery. One of the most popular surgeries is a facelift. This procedure concentrates on specific sections of the face to address loose skin features to create a younger, softer appearance. Depending on your unique concerns, a facelift can focus on the eyes, the cheeks and mid-face, the bottom portion including the jowls, mouth, and neck, and more for an all over youthful look. The facelift method used depends on the patient's goals, the condition of the skin, the amount of laxity present, age, lifestyle, and other influences. Some men and women are candidates for a full facelift, while others may only want a mid-face lift, or moderate lifting. Dr. Albright at Albright Plastic Surgery has a complete understanding of the complex anatomy of a facelift surgery. The goal is to create a natural-looking result that's soft and beautiful.
Candidates for a facelift are frustrated by visible lines and facial wrinkles whether it be on the entire face or the upper, mid, or lower sections. Facelift surgery can address many aspects depending on your unique needs. It is important to understand that age does not necessarily define when the appropriate time to have a facelift. There are so many factors and concerns, as well as numerous lift methods depending on what is being corrected. The facelift chosen will vary for patients who are 35 years old versus those in their 60s and 70s. Skin elasticity is one of the most important factors in the planning process. Facelift patients should be in good physical health and sustain from smoking, and also have realistic expectations. Prior to surgery, we will give you all of the nonsurgical treatment options to find out if you can benefit from nonsurgical procedures, such as BOTOX® and fillers.
Reviews
"Plastic surgery is not just medicine, it is an art form. It is difficult to know when choosing a plastic surgeon whether, in addition to the requisite medical knowledge, they have the the artistic vision and the skill to translate that vision into beautiful results. Dr. Albright is the full package -- top notch training and education, coupled with artistic vision and technical skill.And, unlike so many surgeons, Dr. Albright has an excellent way with patients. I never felt rushed or pressured by him or his staff. I felt like we were all on a team and they made sure I had all the information I needed to make informed decisions along the way. My questions were always welcomed and I felt comfortable with the care plan I chose. Dr. Albright's staff is top notch. His offices are new and sparkling clean. And, he uses state of the art technology to deliver the best results. If you want the best plastic surgeon in Houston, look no further than Dr. Albright."
- E. /
Healthgrades /
Jun 29, 2020
"I would highly recommend Dr Albright. His bed side manner and integrity made my reconstructive process a smooth one. He walked me through everything paying close attention to every detail. His nurses and staff are kind and were always there to answer any questions that I had. Thank you Dr Albright and staff for everything you truly are one of a kind."
- A.W. /
Google /
Aug 05, 2020
"Dr. Albright is wonderful!!! I had my mastectomy and expander placed on the same day. When my bandages was removed I was in Aww! He's work is incredible. I've have never been happier and I'm Just getting started. His entire team is awesome as well. Very professional, clean and sterile environment. If you are looking for someone that is meticulous, cutting edge technology, caring, and excellent at what they do, Dr. Albright is your plastic surgeon!"
- A.S. /
Google /
Jun 25, 2020
"I had gone through one surgery before seeing Dr. Steven Albright and it was devastating to me, It looked terrible. I had gone to Dr. Albright and was advised to have a diep flap that Dr. Albright preformed on me which was a 10 hour surgery. After one month of healing, you ought to see how beautiful it looks. Anyone else out there that has had breast cancer and needing a great reconstruction surgeon, I would definitely recommend you to go and see Dr. Steven Albright."
- C. /
Google /
Jan 18, 2021
"From my first consultation to my follow up and post-surgical appointments, Dr. Albright and his staff couldn't have been more helpful in making sure my all of my questions and concerns were addressed. All the steps involved in the surgery and after the surgery were explained step by step and all questions were answered clearly and honestly. I knew exactly what to expect after my breast surgery and the follow up care was exceptional! I am now over 1 year out from my surgery and I love the way my breasts look and I feel less pain in my shoulders and back. I am more confident in my appearance now more than ever before. I wish I had done this surgery sooner. I completely trust Dr. Albright and now see him for all my aesthetic needs including Botox, Dysport and Fillers. He always makes me look natural and refreshed vs. "overdone". I have referred several people in Houston to Dr. Albright for plastic surgery and they love him as much as I do!"
- T.S. /
Google /
Jan 08, 2021
Previous
Next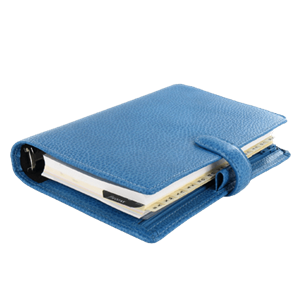 Plan Your Procedure
Procedure Recovery Location

Out-Patient
Contact Us
Depending on your individual needs, there are a number of facelifts available. Some facelifts rejuvenate the upper portion of the face, while others focus on the middle and lower. Furthermore, some procedures are slightly more invasive and intricate than others. It is also common for some men and women to have a brow lift, forehead lift, or fillers/BOTOX® to enhance the results. A few of the more common facelift methods include:
Mini Facelift
During a mini facelift, a small incision is made around the ears to lift and tighten the skin, which affects the mid to lower face. This method creates subtle improvements that look natural.
Mid-Facelift
Using a similar technique to the mini lift, the mid-facelift (cheeks) focuses on the sagging near the cheekbones and the upper jaw. This lift works nicely for those who seek improvement to the lower two-thirds of the face, including the jowls.
Full Facelift
Considered the gold standard, the full facelift generally incorporates an incision along the hairline, then extends down to the temples, reaching the base of the ears. The underlying facial tissues and muscles are gently pulled and tightened to produce a lifted look, which reduces excessive lines and wrinkles. The traditional facelift is reserved for men and women who have of advanced aging. With this lift, many treatments may be blended, including upper or lower blepharoplasty to enhance the eyes or a neck lift for the lower region.
Lower Facelift
This particular facelift addresses the neck and chin, and in many cases, the jowls. Nonsurgical methods, such as laser skin tightening or Kybella®, can also be used for chin reduction and a softer, tighter neck.
Regardless of the facelift method you have, the ultimate goal is to create a gorgeous and visually appealing outcome. The majority of facelift surgeries are performed with general anesthesia. The timeframe of the treatment depends on the level of invasiveness, and if other treatments were combined. After surgery, there will be swelling and puffiness, some moderate soreness, and discomfort, which can be helped by pain prescription medication. Most patients look and feel normal after 2 – 4 weeks. You will see a softer, more youthful appearance. In all, the face will be slightly lifted and rejuvenated.
The Right Facelift for You
Facelift surgery can take years off your face and create you a fresh look. Today, there are many options for surgery, based on your personal needs and goals. This treatment will help gracefully walk you through each passing year looking natural. To learn more, we invite you to call our office to set up your private consultation.
Related Procedures