About Abdominoplasty Surgery
For women and men alike, hanging skin and excess fat in the abdomen can be frustrating and challenging despite attempts to lose it. Pregnancy, weight loss, and aging are the typical reasons why someone may not be able to produce a tighter and slimmer abdomen. A tummy tuck is a cosmetic enhancement that successfully transforms the stomach area, creating attractive results for patients. Houston, TX plastic surgeon, Dr. Albright, performs abdominoplasty that varies on the condition of the abdomen. This popular surgery at Albright Plastic Surgery allows patients the chance to have a toned and smaller abdomen and renewed confidence.
Abdominoplasty can be performed on both women and men. If you cannot lose or reduce loose skin as well as excess fat in the stomach, this surgical treatment can help create a tighter and slimmer look. Prior to surgery, we recommend patients to be at a healthy weight. Abdominoplasty is not a weight loss procedure — it surgically corrects loose skin. Liposuction is often implemented during surgery to reduce fat. If your abdomen has healthy skin tightness, but you are still unhappy with your appearance even on a healthy diet, you may be more suited for liposuction. Women considering this treatment should be be past pregnancy so that the the surgical outcomes are not impacted.
Tummy Tuck Reviews
"Such an awesome experience so far! Dr. Albright went above and beyond to help me get healthy and reconstruct my stomach."
- B.W. /
Google /
Oct 26, 2020
"12/19/2020 After 5 consultation visits with 5 different plastic surgeons for a Tummy Tuck, upper and lower back lipo, I decided to go with Dr. Albright once I did my research with the medical board, pictures, bedside manners and overall presentation. The staff was super nice. I am very pleased with the outcome. I have about two pages of positive information I can share concerning Dr. Albright's overall care for me, however, to make this short and sweet I can say if you choose him for your plastic surgeon you're in great hands. 5 Star Provider."
- S.M. /
Google /
Dec 26, 2020
Previous
Next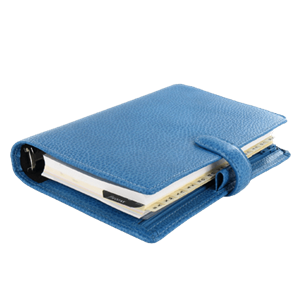 Tummy tuck surgery is performed using general anesthesia. There are several methods to think about when performing this surgery, which is applied toward the patient's needs. For starters, the incision shape and size is selected based on the excess skin that needs to be removed. Some patients with severe hanging skin may require a full tummy tuck. This method places the incision from hip to hip just above the pubic area. Other patients who have minimal skin laxity but are still frustrated by the look of their abdomen may be better suited for a smaller incision. These patients still benefit from tummy tuck surgery, but will simply receive a smaller scar. Regardless of how it is performed, all tummy tuck procedures involve the removal of loose skin and fat removal.
After your tummy tuck surgery, you will be monitored and released wearing a compression garment to decrease swelling. Walking and standing will be hard to accomplish at first, so you should rest for a couple days. Resuming normal movement becomes easier once the muscles relax and the incision begins to heal. Most patients should be able to resume normal activities somewhere around 2 weeks. Exercise can resume later, closer to 8 weeks. The midsection will feel sore and tight, but after healing you will feel normal. You will love your slimmer, tighter silhouette!
Many factors can lead to a stretched-out tummy, creating hanging skin. We know it can be almost impossible to correct — surgery is generally the only way to overcome this. If you are tired of having the loose skin in your abdomen, regardless of the severity, skin tightening surgery can help you get the look you want. Please contact Albright Plastic Surgery to learn more.
Related Procedures