Volume loss occurs naturally during the aging process, particularly in the mid-face as the cheeks become flat and hollow. Plastic surgeon Dr. S. Benjamin Albright offers Sculptra Aesthetic, a poly-L-lactic acid-based dermal filler that allows for deeper and longer-lasting volume replacement in the cheeks. In addition to improving the contour of the cheeks, Sculptra can decrease the appearance of shallow to deep lines and wrinkles throughout the face, including the nasolabial folds (also known as smile or laugh lines) that run from the sides of the nose to the corners of the mouth. With its unique formula approved by the Food and Drug Administration (FDA), Sculptra promotes the natural production of collagen in your body, so even if you stop treatments, your skin will still be healthier compared to before Sculptra injections. Schedule a consultation at Albright Plastic Surgery in Houston, TX to learn more about the benefits of Sculptra dermal filler.
Reviews
"Plastic surgery is not just medicine, it is an art form. It is difficult to know when choosing a plastic surgeon whether, in addition to the requisite medical knowledge, they have the the artistic vision and the skill to translate that vision into beautiful results. Dr. Albright is the full package -- top notch training and education, coupled with artistic vision and technical skill.And, unlike so many surgeons, Dr. Albright has an excellent way with patients. I never felt rushed or pressured by him or his staff. I felt like we were all on a team and they made sure I had all the information I needed to make informed decisions along the way. My questions were always welcomed and I felt comfortable with the care plan I chose. Dr. Albright's staff is top notch. His offices are new and sparkling clean. And, he uses state of the art technology to deliver the best results. If you want the best plastic surgeon in Houston, look no further than Dr. Albright."
- E. /
Healthgrades /
Jun 29, 2020
"I would highly recommend Dr Albright. His bed side manner and integrity made my reconstructive process a smooth one. He walked me through everything paying close attention to every detail. His nurses and staff are kind and were always there to answer any questions that I had. Thank you Dr Albright and staff for everything you truly are one of a kind."
- A.W. /
Google /
Aug 05, 2020
"Dr. Albright is wonderful!!! I had my mastectomy and expander placed on the same day. When my bandages was removed I was in Aww! He's work is incredible. I've have never been happier and I'm Just getting started. His entire team is awesome as well. Very professional, clean and sterile environment. If you are looking for someone that is meticulous, cutting edge technology, caring, and excellent at what they do, Dr. Albright is your plastic surgeon!"
- A.S. /
Google /
Jun 25, 2020
"THANK YOU to the ENTIRE TEAM for changing my life and never leaving my side throughout this this journey!! Due to a genetic mutation (BRCA2) and an extensive family history of cancer, I elected to have a prophylactic mastectomy with immediate DIEP flap reconstruction. Dr. Albright and Katie discussed all options with my husband and I, and realistic expectations were outlined. Together, they listened to my wishes, concerns and fears with patience and respect. I felt safe, relevant and a sense of calm was finally achieved in my life during a very trying time. The results are impressively beautiful and natural. The surgery was meticulous, requiring the highest level of surgical excellence and precision, which Dr. Albright naturally possesses. The brilliance of his work is reflected in my results. I have never felt so guided and cared for by a physician and I am blessed that I found the surgeon for me. One that is with you every step of the way!"
- S.C. /
Healthgrades /
Jun 20, 2021
"Dr. Albright is a brilliant surgeon. I am a year post surgery and couldn't ask for better results. Dr. Albright takes his time and reallly listens to his patients . His professional team is amazing and they truly have great best side manners. They have closely followed me through out my surgery journey. I just wished I had found Dr. Albright earlier to help out with my breast issues. I'm very thankful and finally at ease to be under Dr. Albright's care. "
- L. /
Healthgrades /
Jun 09, 2021
Previous
Next
Sculptra is best for patients who want to add volume in their cheeks without surgery. Some patients may have naturally flat cheeks, while others experience age-related volume loss. Sculptra can also be used to fill shallow to deep facial lines and wrinkles, like marionette lines, nasolabial folds, and chin wrinkles. Since Sculptra helps to increase the body's natural production of collagen, many patients will have a visible improvement in the overall health and appearance of their skin.
After your consultation to create your personal treatment plan, you will receive your Sculptra injections in one of our private procedure rooms. The injector may apply a numbing cream or local anesthetic before cleansing and marking the injection sites. Once you are ready, the filler will be injected into the deeper layers of the skin at the selected areas using a blunt-tip microcannula for accuracy and minimal discomfort. For best results, Dr. S. Benjamin Albright recommends a series of four Sculptra injections, each scheduled about three weeks apart.
After your Sculptra treatment, you may have mild to moderate redness, swelling, tenderness, or bruising at the injection site that should subside naturally in a few days. For faster healing, you can apply cold packs to the injection sites and massage your face. You should avoid UV exposure as much as possible after your treatment and use sun protection. Most patients will see visible improvements immediately after their injections with full results appearing after several months as the natural production of collagen strengthens the skin. When performed as a series of injections over the course of 3 – 4 months, results can last up to two years.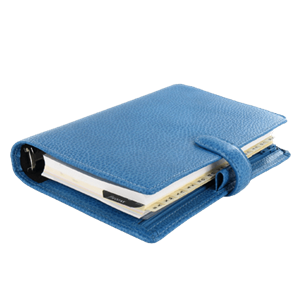 Restore the volume and smoothness of your face with nonsurgical Sculptra Aesthetic injections at Albright Plastic Surgery in Houston, TX. Plastic surgeon Dr. Albright will help determine if Sculptra is right for your goals and concerns during your consultation before creating your custom treatment plan. Contact our office to schedule your consultation for Sculptra or one of our other services.
Related Procedures