Houston, TX plastic surgeon Dr. S. Benjamin Albright recognizes the importance of taking care of your skin to prevent damage and signs of aging before it requires more extensive surgical procedures. If you are looking to address issues such as acne, texture and tone irregularities, dullness, wrinkles, and other skin concerns, then our team at Albright Plastic Surgery can help direct you to the right product. We offer SkinCeuticals and the ZO Skin Health (by Zein Obagi) line that have been scientifically designed to improve the overall appearance of the skin and help prevent damage and wrinkles. Each product is created to target a unique skin issue so you can customize your treatment based on your individual needs.
Anyone can be a good candidate for receiving skin care products offered at our practice. However, you may be the ideal candidate if you:
Have skin concerns such as acne, dullness, texture and pigment issues, and early signs of aging
Wish to try a noninvasive, at-home treatment method
Do not have severe enough wrinkles or skin issues to merit plastic surgery
Desire a natural look
Reviews
"Plastic surgery is not just medicine, it is an art form. It is difficult to know when choosing a plastic surgeon whether, in addition to the requisite medical knowledge, they have the the artistic vision and the skill to translate that vision into beautiful results. Dr. Albright is the full package -- top notch training and education, coupled with artistic vision and technical skill.And, unlike so many surgeons, Dr. Albright has an excellent way with patients. I never felt rushed or pressured by him or his staff. I felt like we were all on a team and they made sure I had all the information I needed to make informed decisions along the way. My questions were always welcomed and I felt comfortable with the care plan I chose. Dr. Albright's staff is top notch. His offices are new and sparkling clean. And, he uses state of the art technology to deliver the best results. If you want the best plastic surgeon in Houston, look no further than Dr. Albright."
- E. /
Healthgrades /
Jun 29, 2020
"I would highly recommend Dr Albright. His bed side manner and integrity made my reconstructive process a smooth one. He walked me through everything paying close attention to every detail. His nurses and staff are kind and were always there to answer any questions that I had. Thank you Dr Albright and staff for everything you truly are one of a kind."
- A.W. /
Google /
Aug 05, 2020
"Dr. Albright is wonderful!!! I had my mastectomy and expander placed on the same day. When my bandages was removed I was in Aww! He's work is incredible. I've have never been happier and I'm Just getting started. His entire team is awesome as well. Very professional, clean and sterile environment. If you are looking for someone that is meticulous, cutting edge technology, caring, and excellent at what they do, Dr. Albright is your plastic surgeon!"
- A.S. /
Google /
Jun 25, 2020
"I had gone through one surgery before seeing Dr. Steven Albright and it was devastating to me, It looked terrible. I had gone to Dr. Albright and was advised to have a diep flap that Dr. Albright preformed on me which was a 10 hour surgery. After one month of healing, you ought to see how beautiful it looks. Anyone else out there that has had breast cancer and needing a great reconstruction surgeon, I would definitely recommend you to go and see Dr. Steven Albright."
- C. /
Google /
Jan 18, 2021
"From my first consultation to my follow up and post-surgical appointments, Dr. Albright and his staff couldn't have been more helpful in making sure my all of my questions and concerns were addressed. All the steps involved in the surgery and after the surgery were explained step by step and all questions were answered clearly and honestly. I knew exactly what to expect after my breast surgery and the follow up care was exceptional! I am now over 1 year out from my surgery and I love the way my breasts look and I feel less pain in my shoulders and back. I am more confident in my appearance now more than ever before. I wish I had done this surgery sooner. I completely trust Dr. Albright and now see him for all my aesthetic needs including Botox, Dysport and Fillers. He always makes me look natural and refreshed vs. "overdone". I have referred several people in Houston to Dr. Albright for plastic surgery and they love him as much as I do!"
- T.S. /
Google /
Jan 08, 2021
Previous
Next
Before deciding on which skin care product is the best for you, we will meet with you and discuss your concerns, needs, and goals. We will go over your medical background and determine what products have or have not worked well for you in the past, including any allergic reactions to certain ingredients or medication. Once we have obtained a thorough understanding of your case, we can explain each product and allow you to make an informed decision about which line will give you the best results. Both SkinCeuticals and ZO Skin Health have multiple different products that each target specific issues.
Your results will vary widely depending on your case and condition of your skin. However, you should expect, after repeated application and following the instructions carefully, to see clearer, brighter, and smoother skin with fewer blemishes and skin concerns. You will need to continue using the products for your results to last, and we are happy to schedule follow-up appointments for maintenance.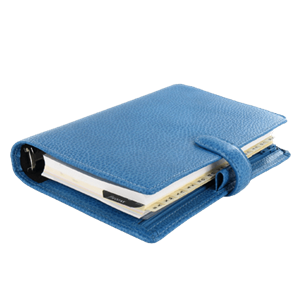 An Easy Step to Better Skin
If you're not ready for invasive treatments and surgeries yet, but you still want to enjoy the benefits of improved, younger-looking skin, then we invite you to consider our skin care products by SkinCeuticals and ZO Skin Health. All of their products have undergone extensive research and testing stages to ensure that they are presenting you with quality ingredients and an easy step to healthier skin. Call our office today to learn more.
Related Procedures