About Breast Augmentation
Cosmetic breast surgery is a procedure that resizes the breasts to create a fuller appearance. It is often considered to be one of the most desired cosmetic surgeries, offering women who are unhappy with their breast look many options for improvement. Using implants or a fat transfer, this procedure improves breast shape, size, and symmetry, and creates an attractive and natural-looking outcome. Houston, TX plastic surgeon Dr. S. Benjamin Albright is skilled in executing this surgery and performs countless breast augmentations each year. During your consultation at Albright Plastic Surgery, Dr. Albright will listen to your concerns and desires and educate you on all of the options available, also creating a surgical plan to reach your goals.
The choice to have breast enlargement surgery is a personal one for our patients. If you are contemplating this treatment, it is important you do it for the right reasons. Patients should be physically healthy with breasts that are developed and of appropriate age to get implants. Women who are dissatisfied with the overall appearance of their breasts because they appear lifeless may benefit from breast augmentation surgery. In addition, if your breasts have been affected by weight loss or pregnancy, this surgical procedure can bring them back to life with increased volume. It is also a welcomed solution for women who lift weights or have an overall lack of natural breast tissue.
Reviews
"Plastic surgery is not just medicine, it is an art form. It is difficult to know when choosing a plastic surgeon whether, in addition to the requisite medical knowledge, they have the the artistic vision and the skill to translate that vision into beautiful results. Dr. Albright is the full package -- top notch training and education, coupled with artistic vision and technical skill.And, unlike so many surgeons, Dr. Albright has an excellent way with patients. I never felt rushed or pressured by him or his staff. I felt like we were all on a team and they made sure I had all the information I needed to make informed decisions along the way. My questions were always welcomed and I felt comfortable with the care plan I chose. Dr. Albright's staff is top notch. His offices are new and sparkling clean. And, he uses state of the art technology to deliver the best results. If you want the best plastic surgeon in Houston, look no further than Dr. Albright."
- E. /
Healthgrades /
Jun 29, 2020
"I would highly recommend Dr Albright. His bed side manner and integrity made my reconstructive process a smooth one. He walked me through everything paying close attention to every detail. His nurses and staff are kind and were always there to answer any questions that I had. Thank you Dr Albright and staff for everything you truly are one of a kind."
- A.W. /
Google /
Aug 05, 2020
"Dr. Albright is wonderful!!! I had my mastectomy and expander placed on the same day. When my bandages was removed I was in Aww! He's work is incredible. I've have never been happier and I'm Just getting started. His entire team is awesome as well. Very professional, clean and sterile environment. If you are looking for someone that is meticulous, cutting edge technology, caring, and excellent at what they do, Dr. Albright is your plastic surgeon!"
- A.S. /
Google /
Jun 25, 2020
"I had gone through one surgery before seeing Dr. Steven Albright and it was devastating to me, It looked terrible. I had gone to Dr. Albright and was advised to have a diep flap that Dr. Albright preformed on me which was a 10 hour surgery. After one month of healing, you ought to see how beautiful it looks. Anyone else out there that has had breast cancer and needing a great reconstruction surgeon, I would definitely recommend you to go and see Dr. Steven Albright."
- C. /
Google /
Jan 18, 2021
"From my first consultation to my follow up and post-surgical appointments, Dr. Albright and his staff couldn't have been more helpful in making sure my all of my questions and concerns were addressed. All the steps involved in the surgery and after the surgery were explained step by step and all questions were answered clearly and honestly. I knew exactly what to expect after my breast surgery and the follow up care was exceptional! I am now over 1 year out from my surgery and I love the way my breasts look and I feel less pain in my shoulders and back. I am more confident in my appearance now more than ever before. I wish I had done this surgery sooner. I completely trust Dr. Albright and now see him for all my aesthetic needs including Botox, Dysport and Fillers. He always makes me look natural and refreshed vs. "overdone". I have referred several people in Houston to Dr. Albright for plastic surgery and they love him as much as I do!"
- T.S. /
Google /
Jan 08, 2021
Previous
Next
During the consultation, the correct implant will be recommended based on your body frame as well as the results you hope to attain. Implants come in different sizes and profiles, as well as shapes and textures — all of which are taken into consideration in order to attain the desired look. Today, the most common implants are saline or silicone, both widely chosen and safe and approved by the FDA. It is important to mention that individuals considering saline implants must be 18 years of age, while in order to receive augmentation with silicone, patients must be at least 22. Other options include Gummy bear implants, as well as a fat transfer. Aside from the type of augmentation chosen, there are other important factors to consider:
Size:
Implant size is determined based on the number of CCs of silicone or saline used. To understand the appropriate amount, we look at how much original tissue exists and the size you desire to be. During surgery, it is common for Dr. Albright to temporarily place several implants to get an idea on the better fit. Dr. Albright has been a sub-investigator for innovative large volume implants and can recommend the best implants for your desired results.
Shape:
Breast implants are made in either a round or teardrop shape. Both shapes are commonly used; however, a large majority of our patients select a round-shaped implant. It often looks more natural and adds fullness to the upper breast that a majority of patients desire.
Profile:
Breast implant profile refers to the projection. Meaning, this is what one sees from the side view. The most common projections include low, intermediate, high, or extra high.
These options may appear overwhelming, but selecting the correct implant is actually quite easy once the goals are discussed during the consultation. These considerations, combined with our surgeon's training, ensures the right outcome is attained.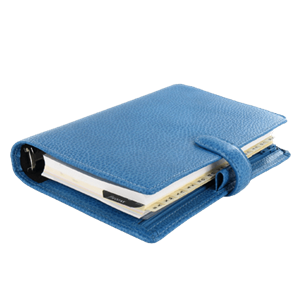 Incision type, as well as implant placement, are decisions that are made before surgery. During the procedure, an incision is created and then the implant will be slipped into its position. There are a couple of methods that may be used for implant placement. These include either submuscular placement (under the pec muscle), or submammary/subglandular placement (over the pec muscle). The decision as to where to place the implant and the incision type are based on numerous factors. This includes the type and degree of enlargement of implant, as well as surgeon recommendation. Regarding incision location, scarring is often hidden within the natural creases and lines of the body. Implant placement is determined based on body type, implant size, and lifestyle. Breast enhancement surgery is performed as an outpatient surgery using general anesthesia. Once the incision is made, the appropriate implant will be inserted through the incision and deposited into a pocket created for it, and then fitted into its proper position. After this process, the incision is closed with sutures or surgical adhesives. All patients will be taken into recovery and carefully monitored and screened before being released.
Patients will be sent home wearing a compression garment to assist with swelling. Within a few days, the swelling and bruising will start to decrease and the breasts will begin to feel normal as they settle into their new position. While each individual varies, most patients can return to normal activities within the first week; however, exercise should be avoided for at least 6 – 8 weeks. Breast enhancement surgery creates beautiful outcomes that look and feel natural. This treatment in so many cases can be life changing for many patients, allowing them the chance to feel more self-assured.
Over time, implants may need to be replaced due to infection or deflation of the implant. Dr. Albright can perform replacement operations. He is also able to help salvage infected implants with antibiotic-impregnated PMMA devices.
Related Procedures
Breast augmentation surgery is notorious for so many reasons. This treatment is safe and effective and produces beautiful results. With a variety of augmentation options, patients can get the look they have always dreamed of. Our Houston, TX plastic surgery office is excited to provide this proven procedure and we invite you to learn more. Contact our office to plan your private consultation.