About Implant Reconstruction
If you are not a good candidate for autologous tissue and fat grafting reconstruction surgeries, then Albright Plastic Surgery in The Woodlands, TX also offers a less extensive way to reshape the breasts by using silicone or saline implants. Dr. S. Benjamin Albright, our board-certified plastic and reconstructive surgeon, generally inserts the implants behind the pectoral muscle right after a mastectomy to maintain volume and an aesthetically pleasing appearance to your breasts. In some cases, patients may need or opt to have the implants placed after their mastectomy in a separate procedure, which Dr. Albright can perform as well. You can find out if you're a candidate and discuss the desired size and material of your implants by scheduling a consultation at our office.
You will be a good candidate for receiving an implant-based reconstruction surgery if:
You desire to forego a lengthy operation that borrows tissue or fat from other parts of your body
You are not in need of radiation treatments after receiving your implant (as this can cause issues with the implant)
You have no objections undergoing implants for both breasts to achieve symmetry and balance
In certain cases, you may not be able to have the implant reconstruction surgery right after your mastectomy. If this is the case, you will generally need to undergo a procedure that involves the placement of a balloon-like object implanted within the breasts called a prepectoral tissue expander. Dr. Albright will inject a saline solution into the device over the course of a few visits, gradually expanding and stretching the tissue, to create a pocket that will receive an implant. Dr. Albright uses the latest tissue expanding techniques and can help you decide if this step is necessary before your implant procedure. The expanding process generally takes around three months to reach the appropriate level of inflation.
Implant-Based Reconstruction Reviews
"I would highly recommend Dr Albright. His bed side manner and integrity made my reconstructive process a smooth one. He walked me through everything paying close attention to every detail. His nurses and staff are kind and were always there to answer any questions that I had. Thank you Dr Albright and staff for everything you truly are one of a kind."
- A.W. /
Google /
Aug 05, 2020
"Dr. S. Benjamin Albright and his staff were my reconstruction team following breast cancer surgery in The Woodlands. With diagnosis in the midst of the pandemic and further complicated by being primary caregiver for my spouse with advanced parkinsonism related issues, Dr. Albright's team became the light at the end of my tunnel. They balanced professionalism with compassion that eased my concerns and their skills left me with higher self esteem than I imagined. From consultation through recovery the entire staff was courteous and responsive making me feel they truly cared about me as a patient and a person. Albright Plastic Surgery exemplifies a superior level of medical care in a very challenging time."
- E.H. /
Google /
Aug 23, 2020
"Dr. Albright performed my reconstruction surgery after being diagnosed with cancer of the left breast. You would never know I have had surgery or an implant on the left side. He has followed me for three years, and he and his staff are amazing. I highly recommend this healthcare professional"
- G.A. /
Healthgrades /
Sep 11, 2020
"Dr. Albright performed my reconstruction surgery after being diagnosed with cancer of the left breast. You would never know I have had surgery or an implant on the left side. He has followed me for three years, and he and his staff are amazing. I highly recommend this healthcare professional."
- G.A. /
Google /
Sep 11, 2020
"Dr. Albright and his staff are very compassionate, friendly and professional. I felt very comfortable with Dr. Albright throughout my breast reconstruction experience. He is meticulous, which is what I wanted in a plastic surgeon. I highly recommend this doctor."
- L.A. /
Healthgrades /
Oct 23, 2020
Previous
Next
During a direct-to-implant surgery, our plastic surgeon will insert a silicone or saline implant underneath the pectoral muscle as soon as the mastectomy has been completed and the natural breast tissue has been removed. Dr. Albright can offer a number of different implant sizes to help you achieve your desired results, including the new Mentor® Athena large-volume implants. This procedure will usually take around 1 – 2 additional hours on top of the mastectomy. If the nipple also needs to be reconstructed, this will be performed separately after the breasts heal.
If you are needing to undergo a tissue-expanding procedure as the first step, Dr. Albright will insert the expander underneath the muscle much like an implant right after the mastectomy. If you have already had a mastectomy, it is still possible to perform this procedure on its own. Once the tissue has successfully expanded over the course of a few months, the implant will then be placed. This is usually an outpatient procedure.
Overall, implant-based reconstruction is generally performed on both breasts in order to achieve symmetry and a balanced look, as implants are difficult to completely match to your natural breast shape.
An immediate implant surgery performed at the time of your mastectomy will take around six weeks to heal, with tenderness and swelling to be expected right after the surgery. You will most likely wear a compression garment and supportive bra to aid in the healing and swelling. You will need to come in for regular follow-up appointments so we can check your progress. It is important to follow all aftercare instructions carefully and not participate in strenuous activities for about six weeks.
For delayed implant reconstruction using a tissue expander, the healing process will take around two weeks since you will have already healed from the mastectomy. However, it is still important to avoid strenuous activity for a few weeks following the surgery. Dr. Albright will give you specific instructions and schedule follow-up appointments to ensure your healing process goes smoothly.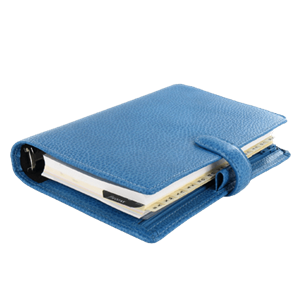 If you're in need of breast reconstruction after receiving a mastectomy, then Dr. Albright will help you choose the best implants that can make you feel and look beautiful. An implant-based breast reconstruction is a good option if you're looking for a surgery with less recovery time. Please give our The Woodlands, TX office a call today to learn more about our reconstruction surgeries.
Related Procedures
Related Post