About Flap-Based Procedures
Perforator flap-based breast reconstruction procedures are designed to restore the appearance and shape of the breast after undergoing a mastectomy. These procedures involve taking blood vessels, fat, soft tissues, and sometimes muscle from other areas of the body and transferring them over to rebuild a natural-looking breast that has living tissue. These surgeries are intricate and should only be performed by highly skilled plastic and reconstructive surgeons like board-certified Dr. S. Benjamin Albright, who specializes in complex breast operations.
At Albright Plastic Surgery, Dr. Albright is able to offer three different kinds of flap-based breast reconstruction techniques. The most common procedure is the DIEP flap (deep inferior epigastric perforator) reconstruction, which takes skin, fat, and blood vessels from the abdominal area using incisions consistent with that of a tummy tuck. The blood vessels are then reattached to the corresponding vessels in the breast via microsurgery, as well as the skin and fat. Other techniques include a TRAM flap, which also uses muscles from the abdomen, and a Latissimus Dorsi flap, involving a tissue transfer from the upper back muscle. Dr. Albright can meet with you individually to find out which reconstruction procedure will be the best suited for your needs. If you are in The Woodlands and Houston, TX area, he invites you to schedule a consultation with him today.
TRAM (transverse rectus abdominis myocutaneous) flap procedures involve the removal of the lower abdominal skin, fat, and muscle just above your pubic bone. TRAM flaps are one of the more common procedures performed in the industry because their tissue is similar to the tissue found in the breasts, and they traditionally do not require complex microsurgery to reattach blood vessels. However, they do involve more extensive recovery time since they are transferring a part of the muscle. There are two kinds of surgeries that can be performed when using TRAM flaps:
Free TRAM Flap: A free TRAM flap uses more modern techniques including the transfer of skin, fat, and blood vessels, along with some muscle, to rebuild the breast. In this kind of procedure, the blood vessels will be reattached using microsurgery. There also variations of the operation that are considered "muscle sparing," where our surgeon will only take a portion of the rectus abdominis as opposed to a large part of it. This cuts down on recovery time and overall loss of muscle density in the abdominal area.
Pedicled TRAM Flap: This is the more traditional and extensive option of the two. In this procedure, most of the muscle, skin, and fat will be cut and tunneled beneath the skin up to the chest, where it will be used to create either a pocket for a breast implant or serve as the breast itself. This operation maintains the original blood supply in the abdominal area, so no blood vessels are reattached through microsurgery. Sometimes this can lead to complications and lack of proper blood flow in the breast, as well as other risks due to the nature of the procedure.
The different options can be discussed with you in more detail by Dr. Albright, as he will thoroughly explain each step and help determine if you are a good candidate.
The latissimus dorsi is a muscle located on the back just below the shoulder blade that helps you with your range of motion and performing activities such as swimming, swinging of a golf club or tennis racquet, and other athletic activities. Dr. Albright can take the skin, fat, blood vessels, and muscle from this area and move it under the skin and around to the chest to recreate the breast or to form a pocket where an implant can be inserted. The original blood supply will remain and will not involve reconnecting the blood vessels in the chest. Since there is less fat found in the upper back area, this procedure is generally recommended for patients who have small to medium-sized breasts. Some muscle weakness may occur in the arm, shoulder, and/or back as a result of the surgery. Dr. Albright will discuss the potential risks and specifics of the surgery with you in detail during a consultation.
Flap-Based Breast Procedures Reviews
"Dr. Albright is wonderful!!! I had my mastectomy and expander placed on the same day. When my bandages was removed I was in Aww! He's work is incredible. I've have never been happier and I'm Just getting started. His entire team is awesome as well. Very professional, clean and sterile environment. If you are looking for someone that is meticulous, cutting edge technology, caring, and excellent at what they do, Dr. Albright is your plastic surgeon!"
- A.S. /
Google /
Jun 25, 2020
"I had gone through one surgery before seeing Dr. Steven Albright and it was devastating to me, It looked terrible. I had gone to Dr. Albright and was advised to have a diep flap that Dr. Albright preformed on me which was a 10 hour surgery. After one month of healing, you ought to see how beautiful it looks. Anyone else out there that has had breast cancer and needing a great reconstruction surgeon, I would definitely recommend you to go and see Dr. Steven Albright."
- C. /
Google /
Jan 18, 2021
"Dr. Steven Albright and Dr. Kathryn Broths Are the most professional plastic surgeons I have ever met. I have trusted them both with my care after needing breast Reconstruction after cancer. I am overjoyed at the outcome. Dr. Albright has attention to detail that far surpasses any other surgeon I know. Both Dr Albright and Dr Broths told me what to expect and they never sugar coated anything. Their bedside manner is that of a good friend and when you're scared because of the upcoming surgery, they made me feel comfortable. Highly recommend their services. You will not be disappointed."
- L.F. /
Google /
Apr 07, 2021
"THANK YOU to the ENTIRE TEAM for changing my life and never leaving my side throughout this this journey!! Due to a genetic mutation (BRCA2) and an extensive family history of cancer, I elected to have a prophylactic mastectomy with immediate DIEP flap reconstruction. Dr. Albright and Katie discussed all options with my husband and I, and realistic expectations were outlined. Together, they listened to my wishes, concerns and fears with patience and respect. I felt safe, relevant and a sense of calm was finally achieved in my life during a very trying time. The results are impressively beautiful and natural. The surgery was meticulous, requiring the highest level of surgical excellence and precision, which Dr. Albright naturally possesses. The brilliance of his work is reflected in my results. I have never felt so guided and cared for by a physician and I am blessed that I found the surgeon for me. One that is with you every step of the way!"
- S.C. /
Healthgrades /
Jun 20, 2021
"I would highly recommend Dr Albright. His bed side manner and integrity made my reconstructive process a smooth one. He walked me through everything paying close attention to every detail. His nurses and staff are kind and were always there to answer any questions that I had. Thank you Dr Albright and staff for everything you truly are one of a kind."
- A.W. /
Google /
Aug 05, 2020
Previous
Next
Depending on the surgical technique chosen, the length of the procedure and process will vary. Dr. Albright can perform breast reconstructions immediately after a mastectomy or they can be performed separately in a delayed procedure. For a standard flap-based reconstructive procedure, it can take anywhere between 2 – 6 hours depending on the incision placement. In a DIEP flap procedure, generally an incision will be made across the lower part of the abdomen, as is the case with a TRAM flap. Each of the incisions will be carefully placed and can typically be concealed by clothing. During a latissimus dorsi flap surgery, the incision will be made below the shoulder blade and is generally placed in a spot where the scar can be concealed by the bra strap. It is important to note that breast reconstructive procedures do not address nipple reconstruction. If patients did not undergo a nipple-sparing mastectomy and are in need of additional nipple reconstruction, this will be performed separately after the breast reconstruction procedure.
For each procedure, patients will be under anesthesia and will have their surgery performed in an accredited hospital. They will then be admitted into the hospital for at least 3 – 5 days where they will be closely monitored to ensure that their flap is healing properly. Some patients may require admittance into the ICU (intensive care unit) to allow constant monitoring and optimal recovery.
Depending on the surgery, the recovery period usually takes between 4 – 6 weeks. With procedures that cut through and transfer muscle, as in certain TRAM and latissimus dorsi reconstruction surgeries, the recovery time will be more extensive and you will experience more soreness. Pain can be managed through medication, and our surgeon will schedule regular follow-up visits to ensure that you are healing properly. Compression garments and supportive bras can be worn to minimize the swelling. In general, you should avoid strenuous activity for at least 4 weeks following your surgery, and you can gradually start to introduce activity back into your routine around the 6-week mark.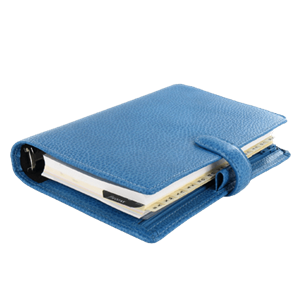 Dr. Albright is sensitive to the needs of patients who have undergone mastectomy surgery due to breast cancer or other concerns. With his extensive training, he is able to perform complex and intricate flap-based breast reconstruction procedures to restore the bustline using your own living tissues. If you are interested in learning more about the innovative techniques that he offers, we invite you to schedule a consultation at Albright Plastic Surgery today.
Related Procedures
Related Post