About Oncoplastic Surgery
Patients who undergo a lumpectomy are often left with misshapen and deformed breasts where the lump was removed. The Woodlands and Houston, TX plastic and reconstructive surgeon Dr. S. Benjamin Albright is able to perform a lumpectomy reconstruction using oncoplastic surgical techniques. This operation typically takes place in conjunction with the lumpectomy, where Dr. Albright will rearrange and reshape the breast tissue and skin to create a fuller, more natural-looking shape. The nipple and areola can also be repositioned to match the new shape and present a uniformed look. Generally, both breasts will need to be altered in order for them to look symmetrical. Sometimes autologous fat grafting and injections can be used to fill out places that have become depressed or sunken in. At Albright Plastic Surgery, you will get the chance to discuss your procedure with Dr. Albright and determine the proper treatment method based on your needs.
If you are in need of a lumpectomy and are desiring to undergo a reconstructive operation, then an oncoplastic surgery may be right for you if:
You have deformities, depressions, or other breast irregularities
You are not in need of a full breast reconstruction
You have no objections to reshaping both breasts for a uniformed appearance
Reviews
"Plastic surgery is not just medicine, it is an art form. It is difficult to know when choosing a plastic surgeon whether, in addition to the requisite medical knowledge, they have the the artistic vision and the skill to translate that vision into beautiful results. Dr. Albright is the full package -- top notch training and education, coupled with artistic vision and technical skill.And, unlike so many surgeons, Dr. Albright has an excellent way with patients. I never felt rushed or pressured by him or his staff. I felt like we were all on a team and they made sure I had all the information I needed to make informed decisions along the way. My questions were always welcomed and I felt comfortable with the care plan I chose. Dr. Albright's staff is top notch. His offices are new and sparkling clean. And, he uses state of the art technology to deliver the best results. If you want the best plastic surgeon in Houston, look no further than Dr. Albright."
- E. /
Healthgrades /
Jun 29, 2020
"I would highly recommend Dr Albright. His bed side manner and integrity made my reconstructive process a smooth one. He walked me through everything paying close attention to every detail. His nurses and staff are kind and were always there to answer any questions that I had. Thank you Dr Albright and staff for everything you truly are one of a kind."
- A.W. /
Google /
Aug 05, 2020
"Dr. Albright is wonderful!!! I had my mastectomy and expander placed on the same day. When my bandages was removed I was in Aww! He's work is incredible. I've have never been happier and I'm Just getting started. His entire team is awesome as well. Very professional, clean and sterile environment. If you are looking for someone that is meticulous, cutting edge technology, caring, and excellent at what they do, Dr. Albright is your plastic surgeon!"
- A.S. /
Google /
Jun 25, 2020
"THANK YOU to the ENTIRE TEAM for changing my life and never leaving my side throughout this this journey!! Due to a genetic mutation (BRCA2) and an extensive family history of cancer, I elected to have a prophylactic mastectomy with immediate DIEP flap reconstruction. Dr. Albright and Katie discussed all options with my husband and I, and realistic expectations were outlined. Together, they listened to my wishes, concerns and fears with patience and respect. I felt safe, relevant and a sense of calm was finally achieved in my life during a very trying time. The results are impressively beautiful and natural. The surgery was meticulous, requiring the highest level of surgical excellence and precision, which Dr. Albright naturally possesses. The brilliance of his work is reflected in my results. I have never felt so guided and cared for by a physician and I am blessed that I found the surgeon for me. One that is with you every step of the way!"
- S.C. /
Healthgrades /
Jun 20, 2021
"Dr. Albright is a brilliant surgeon. I am a year post surgery and couldn't ask for better results. Dr. Albright takes his time and reallly listens to his patients . His professional team is amazing and they truly have great best side manners. They have closely followed me through out my surgery journey. I just wished I had found Dr. Albright earlier to help out with my breast issues. I'm very thankful and finally at ease to be under Dr. Albright's care. "
- L. /
Healthgrades /
Jun 09, 2021
Previous
Next
Your oncoplastic reconstruction surgery will take place at the same time as the lumpectomy procedure. After the tumor has been removed, Dr. Albright will then go in and re-contour the breast tissue, as well as reposition the nipple and areola to ensure that it is centered properly. He will work closely as needed with the general surgeon to spare as much of the original breast tissue as possible. The other breast will most likely need to be reshaped, reduced, or lifted to create a uniformed bustline that's symmetrical. Sometimes autologous fat grafting can also be used during this procedure to add more volume to the breast if the necessary amount of tissue cannot be preserved.
An oncoplastic lumpectomy reconstruction can sometimes be performed as an outpatient procedure, or it may require you to stay overnight in the hospital. Once released with your aftercare instructions, it will usually take around two weeks before you can return back to work and normal social activities. Strenuous activities such as exercise should be avoided for at least six weeks.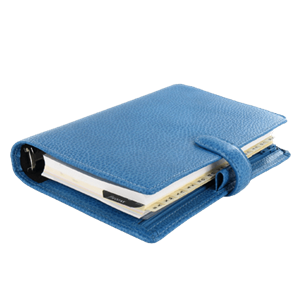 If you want your bustline to maintain its previous uniformity and aesthetic appeal after receiving your lumpectomy, then we invite you to consider having an oncoplastic reconstructive surgery at the same time. Our board-certified plastic and reconstructive surgeon can take special care to reshape your breasts and preserve their symmetry. Give our office a call today to learn more.
Related Procedures
Related Post